To News and Stories
«Save Mariupol, save Azovstal now» — the call to save the Ukrainian military is heard throughout Europe
Hundreds of Ukrainian military are currently under fire on the territory of the Azovstal plant in Mariupol, without water, food, or medicine. They are wounded and blocked from the world. The plant is stormed daily, but defenders of Mariupol hold on and make an effort to survive. None of them left the city, which the Russian military had destroyed since February. They helped evacuate all civilians hiding in the plant with them.
And right now, they need to be saved themselves. They need our help. And our voice to call from every place of the world — save Mariupol. Save Azovstal.
---
Kalush Orchestra, Ukraine's official representative at Eurovision Grand Final 2022, called to save Azov after performing in the final of the competition.
Azovstal: the fortress of Mariupol
The Azov battalion, whose soldiers are now blocked at the Azovstal in Mariupol, is part of the Ukrainian army.
In 2014, the Azov battalion showed devotion and heroism during the liberation of Mariupol. Now, Azov soldiers bravely defend Mariupol from Russian invaders. More than 500 injured Ukrainian defenders are blocked at the Azovstal steelworks in Mariupol. They need urgent medical treatment, as every hour is crucial for saving their lives.
The plant is almost destroyed. Russia's bombs and airstrikes have killed dozens of Ukrainian soldiers who had been defending Mariupol. They need to be buried appropriately.
By blocking humanitarian corridors, Russia shows its inhuman attitude and disregard to international law, international humanitarian law, and laws of warfare. Russian actions pose a grave threat to international peace, as well as European and global security.
Accusing "Azov" of Nazism, Russia resorts to substitutions of the concept of "patriotism" and calls it "Nazism"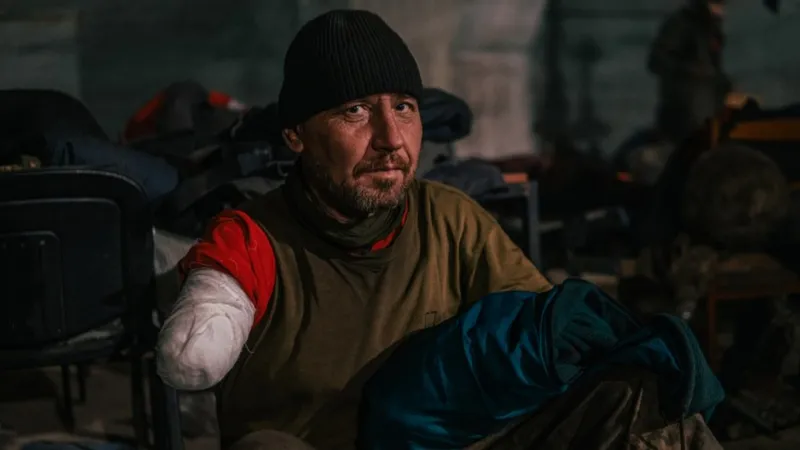 The civilian population, as well as the soldiers defending Mariupol, are experiencing inhumane conditions. The enemy violates the rules of warfare, uses non-traditional weapons, and regularly and purposefully attacks the locations of civilians, wounded servicemen, and the bodies of fallen servicemen.
Despite the inhumane conditions, the Ukrainian military controls the territory of the Azovstal plant, which, in particular, serves as a shelter for the wounded. Such conditions are a real humanitarian catastrophe, artificially created by the Russian Federation. There is a significant shortage of food, medicine, hygiene, and personal protective equipment in the city. Due to the total damage to infrastructure and housing, the city of Mariupol no longer exists.
Now the time is running out, the occupiers have partially broken into the territory of the Azovstal plant, and every minute of delay could cost huge losses to all those who found shelter on the territory of the plant.
Permanent Representative of Ukraine to the UN Sergiy Kyslytsya called on the Security Council and UN Secretary-General Antonio Guterres to make every effort to ensure the evacuation of the wounded from Azovstal.
It's time to be loud. Encourage the world to hear and feel these words
#SaveMariupol #SaveAzovstal